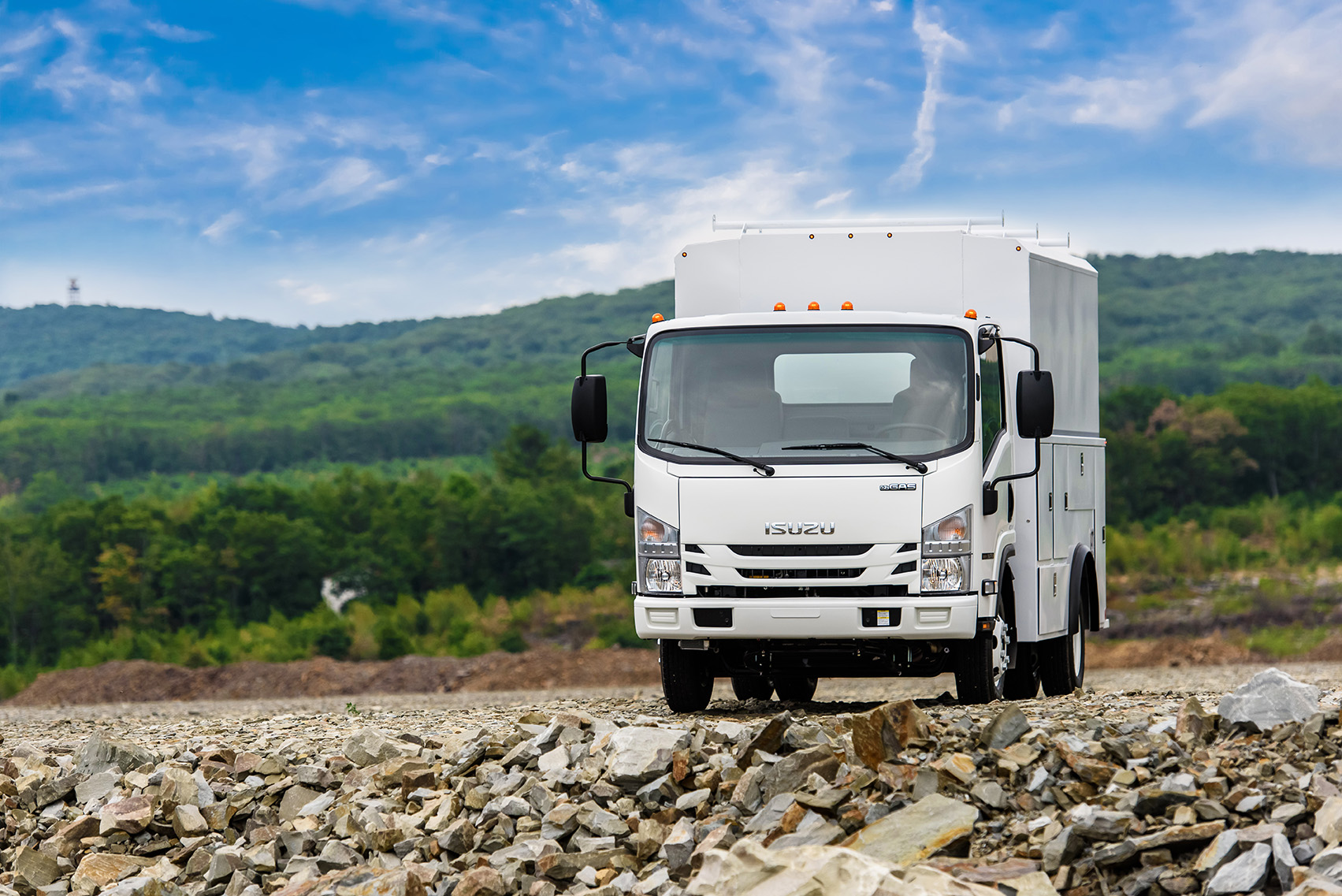 Sizing Up Medium-Duty Trucks: Isuzu NPR vs NRR
When it comes to medium-duty trucks that are powerful, customizable and versatile, it's hard to beat the Isuzu N-Series. It's one big reason Nextran Truck Centers is proud to carry them. But with many options available within the N-Series lineup, a little side-by-side comparison might help you find out which truck could be right for you. Let's take a look at the two most popular models: NPR and NRR. 
Isuzu NPR Diesel, a Class-4 Workhorse
With a GVWR of 14,500 lbs., the Isuzu NPR-HD is a class 4 medium-duty truck that's perfect for a number of jobs and applications. Landscape dump trucks, street sweepers, car carriers and more, the Isuzu NPR diesel can handle it all. And with a 20,500 lbs. GCWR pulls its weight and then some. The standard version has seating for up to 3, while the crew cab option allows for up to 7 passengers. Its 6-speed automatic transmission and cab forward design make getting from place to place easy and comfortable. With wheel bases ranging from 109" to 176", and multiple configurations for each base, you can get an NPR-HD that suits you perfectly.
Isuzu NRR Diesel, in a Class By Itself
When we say in a class by itself, we mean that literally. The NRR has a GVWR of 19,500 lbs. which makes it a class 5 medium-duty truck, just one above the NPR-HD. But other than being 5,000 lbs. heavier  and having slightly larger brakes, the NRR is very similar to the NRP. Both have the same 5.2L I4 turbocharged diesel engine that puts out 215 HP at 5,000 RPMs with 452 foot pounds of torque at 1,850 RPMs. They also have the same 30-gallon in-frame fuel tank and 20,500 lbs. GCWR. Plus, seating capacity in standard and crew cab options. 
Isuzu NPR vs NRR: Similar But Just Right
So you may be wondering, why offer two trucks with only a few small differences? Well, Isuzu knows that it's the subtle shifts that could make the difference for your business. In other words, you can get just the medium-duty truck you need. To help make that determination, we recommend stopping by your local Nextran Truck Centers dealership. We'd be happy to walk you through the options to find your next Isuzu NPR or NRR. 
Contact Nextran Truck Centers for all Your Trucks, Parts and Service Needs
With 18 locations across the Southeast, Nextran Truck Centers is more than just your heavy- and medium-duty truck dealer or high-quality parts and service provider. We're your partner for every leg of the journey to help keep you on the road. We're proud to offer some of the top brands in the industry like Mack Trucks, Volvo Trucks, Ford and Isuzu. To learn more about how we can help you and your business move forward, contact Nextran Truck Centers today.